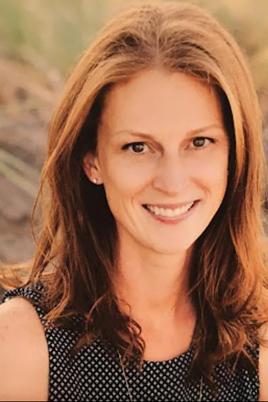 or contact me at
519-498-9153
Carolyn is a registered member in good standing with The College of Massage Therapists of Ontario. She graduated with honours from The Canadian College of Massage and Hydrotherapy where she exceeded her practical experience requirements, providing treatment for clients at the College Clinic, Trinity Village and Hospice Wellington.
Carolyn shares a quiet and compassionate approach with each and every client. She cheerfully blends her knowledge of advanced techniques, Reiki, Cranial Sacral Therapy and Therapeutic Cupping with a positive caring attitude to confidently achieve her goal of providing a safe result-oriented treatment experience.
It is her mission to provide each client with the education and empowerment to return to normal pain-free living. Carolyn achieves her mission through a comprehensive health management strategy which includes individual assessment and appropriate treatment during every visit.
Carolyn continues to be committed to Continuing Education with a special focus towards the stress reduction and pain relieving properties of both Acupuncture and Reiki.
In her downtime, Carolyn enjoys spending time with her family, yoga, dance, running, and reading. She is a loving mother of two boys and her Australian Shepherds.
She would be happy to share with you how her approach can complement your health management strategy.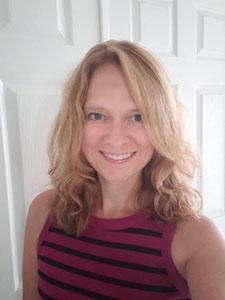 Andrea is a member in good standing with The College of Massage Therapists of Ontario (CMTO). She graduated with honours from The Canadian College of Massage and Hydrotherapy. There she gained valuable practical experience providing treatment to a diverse group of clients including treating low back and neck pain, tension headaches, TMJ (jaw) issues, and also general relaxation massage at the College Clinic, as well as a variety of other settings that allowed her to treat athletes, clients in hospice care and long term care facilities.
While at school, Andrea had the opportunity to receive additional training in pregnancy massage through the completion of the Trimesters Pregnancy Massage program where she received hands on experience treating expectant mothers at the College Clinic as well as more high risk pregnancies and post delivery mothers at Sunnybrook Hospital. This was a particularly unique and rewarding experience for her.
Andrea is also a triathlete and as such, has an interest in helping athletes to perform safely and at their best. In her desire to actively contribute in this regard, she joined the executive team at her multi sport club and obtained her certification as a Trained Community Coach in Triathlon through Triathlon Canada.
Andrea enjoys spending time with her two children exploring new campgrounds. She has participated in several triathlons and enjoys cycling, running, swimming, reading and gardening. She also has two cats who if they could talk, would tell you they are happy to allow their people to live in their house.
Her treatments are tailored to meet the needs and wishes of her clients. Andrea would be happy to meet with you to talk about how her treatment style and skills can help with your overall health and well being, and assist you in feeling and functioning better in your day.to day life.
or contact me at
519-222-5532
Michelle is a graduate from the Canadian College of Massage and Hydrotherapy Cambridge campus. She is in good standing with the College of Massage Therapists of Ontario. Michelle has been registered with the province of Ontario since 2014.
Michelle is very dedicated and passionate about what she does in her work as a Registered Massage Therapist. She strongly believes massage is a viable modality for enhancing overall health and well-being.
Michelle has been certified in hot stone massage since 2014. Her focus is a therapeutic treatment consisting of General Swedish massage techniques which assist with helping decrease pain, reduce stress and help to minimize headaches; while improving range of motion, increasing circulation, improving tissue health and promoting overall health and well -being. Her focus is neck and shoulder issues, low back concerns including sacroiliac joint dysfunction and sciatica and general relaxation.
Michelle is focused on providing each and every one of her clients with a safe and effective treatment. She is a very enthusiastic and goal oriented RMT and is very eager to help you reach your health goals and improve your quality of life.
Sasha Sky, Registered Psychotherapist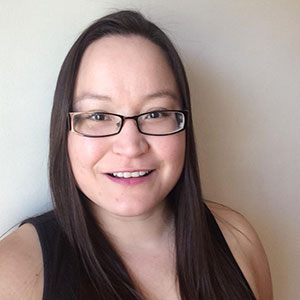 Book an appointment
sashaskyrp@gmail.com
519-362-1967
Sasha is a registered member in good standing with The College of Registered Psychotherapists of Ontario. She graduated with honours from The University of Guelph's
Couple and Family Therapy Program. Sasha believes it is an honour and humbling experience to witness someone else's story, particularly when those stories include parts not usually told to other people. As a helper who walks along with you in your path, Sasha works from a holistic approach to meet your needs where you are currently.
Sasha skillfully blends her training of Emotion Focused Therapy (EMT), Narrative Therapy, Solution-Focused Therapy (SFT), Dialogic Therapy, and Somatic Experiencing (SE) that is tailored to each individual client.
In her downtime, Sasha enjoys spending time with her family and friends, being in nature, engaging with creativity, reading, and working out.
Susanne Storer, Energy Healer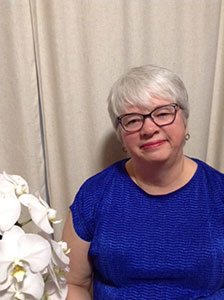 Susanne is an Energy Healer with Therapeutic Touch 1 - 3 as well as Reiki Level I and II. She has always had a passion for helping people and through a balanced healing approach, is happy to be able to help each client learn how to best support their body to heal itself,
By approaching each client with compassionate intention, Susanne is able to assess their personal needs and provide a comfortable, relaxing and restorative experience. Susanne's commitment to continuing Education includes her Reiki Master's Training in November 2020 and additional Therapeutic Touch training.
Susanne would be happy to meet with you to discuss how her skills and treatment style could benefit your overall health and healing strategy. Come and experience why most clients see an improvement within just a few sessions.
© 2020 The Loft Registered Massage Therapy & Wellness